new merchandise coming soon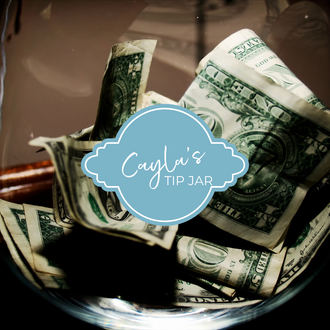 The Virtual Tip Jar
Thank you for your generous tip. You are the best!
Enter the amount you wish to donate
Be Divalicious in this delicious Tee.
Ladies V-Neck Divalicious T-Shirt. Fit's small - Order at least 1 size up.
Read more…
close
Elegant and simple. These Lyric Word Art PDF posters are easy to print at home. Pop them in a simple frame and you have Wall Art that is meaningful and unique.
Perfect as a list minute Christmas Gift for new parents or from a Grandparent.
These are meant to sit side by side in a group of three. Your little one will know the love you have and you'll be reminded every time you see them.
A group of 6 lyrics are in this pack.
Group 1 "So much love" "For one person" "So tiny and new"
Group 2 "My heart" "Grew Three Sizes" "And beat only for You"
Read more…
close
Perfect for the office. Inspire yourself every day to live your life to its fullest. Divalicious.
Stand alone prints that you can easily print on your home computer. No colour ink required. Add a frame and voila classic art for your wall.
A set of six so you can mix and match with your goals or mood.
"Don't give in to fear. Do what you're here to do" "Regret is far worse than a challenge or two" "Go on be bold. Be Divalicious!" "Don't try to figure me out. Just love me." "I want to be stirred, not shaken" "Colour Outside the Lines"
Read more…
close
Remember albums where every song was great? You'd lay on your bed and listen to the songs over and over and over again. And then you'd play it in the car and sing along on a road trip.
Plush Red Chair can do that for you or for your loved one who loves music.
Critically acclaimed. Check. Fan approved. Double check. Sent with love. You bet.
Read more…
close
A 32 page EBook. Beautifully laid out. Full of pictures, lyrics and the intimate stories behind the album "Plush Red Chair".
"The journey here has been winding, long and at times difficult. Life isn't always kind. It's like that for anyone. We all experience hard times and I've had my fair share. 2016 was no exception. It will go down in history as one of my darkest years. And yet it is the year Plush Red Chair was conceived. It is the year I made the decision to move forward.
I wrote most of the lyrics for this album in March of 2016. I was at home recuperating from a major surgery. I had time on my hands. So, I wrote. It's like a lifetime poured out of me. One song after another. There was an ease to it. I don't know how I did it. All I know is I sat down and wrote. I guess the stories were aching to come out."
Read more…
close